Join TriQuestUSA and Merle Gilley for 2-days of ACTION-PACKED Training!
TAP INTO THE

$7.5 trillion

 MIDDLE AMERICAN MARKETING
November 2 & 3, 2016
Middle America is the forgotten sector in the financial services industry. They have a mortgage and a Qualified Plan. Learn how to help them manage both better!
Grow Your Business

Make More Money
You'll also get to network with the best at the Annual TriQuest Velocity Awards Ceremony and Dinner
TriQuest Velocity Formula
Education + Confidence + Competence = Financial Independence
For you and your clients!
Get Traction—Crush Your Comptetion!
Engage in cutting-edge sales training by the finest and most productive planners within their profession. They will share their most powerful tools, conversations, and concepts you can use to improve your business and support your clientele.
Learn powerful money moves that put your clients in a position to create financial independence.
Expand your expectations of what's possible with the 'best of the best' TriQuest agents.
Separate yourself from the competition. Learn how to communicate the benefits of the two largest assets that most American households own, their Qualified Plan and their Real Estate!
Be a part of our annual recognition of those who are at the top of their game.
Countdown to VELOCITY: The Traction Summit 2016
[countdown type="2″ title="" description="" event_date="2November2016″ event_time="8:00:00″ btn_text="" btn_link=""]
Take Action.   Get Traction.   Go Farther!

Early Bird registration fee: $99 per person 
See below for details
November 2

 

 

8:00am

 

Check in & breakfast
9:00am – 9:45am
Merle Gilley
"Start with Why": Simon Sinek and Getting Traction in 2017
10:00am – 10:55am
Merle Gilley
 Your New TriQuest USA.com: Explore your resources with back office tools,
sales training, and marketing materials with how-tos.
11:00am – 11:55am

 

The Winner's Circle. What are your peers doing to be successful?
12:00pm

 

Lunch
1:00pm – 1:55pm
Mark Courtney
Discover the Power of the IRA and the 1040 Tax What If Software
2:00pm – 2:55pm
Steve Buller
 Optimize idle dollars to create financial independence
3:10pm – 4:10pm
Todd Gehrke
Boost a mortgage into overdrive
4:15pm – 5:15pm
G-Force Gilley.
 Rocket an IUL with 1035 exchange, placing rated cases,
and utilizing IUL for alternative retirement accounts.
6:00pm – 8:00pm

 

The TriQuest Velocity Awards Ceremony and Dinner
| November 3 | |   |
| --- | --- | --- |
| 9:00am – 9:55am | Chad Castle |  Why RIA now? |
| 10:00am – 10:55am | Ward Carson | Columbus Life |
| 11:00am – 11:55am | Nathan Jacobson |  Allianz |
| 12:00pm – 12:15pm | Merle Gilley | Looking to the Future |
VELOCITY: The Traction Summit 2016!
Take Action.   Get Traction.   Go Farther!
Early Bird: $99 per person (good until October 14, 2016)

Registration CLOSES October 20, 2016. No exceptions.
Cancellations after October 14, 2016 subject to no refund of the registration fee.
This event is for agents contracted with TriQuest and it's AFMO's only. 
  You are welcome to bring your spouse, partner, assistant, etc., but each attendee is required to pay the registration fee.
After you register for the event, you will be given a confirmation email with hotel information so you can secure your room.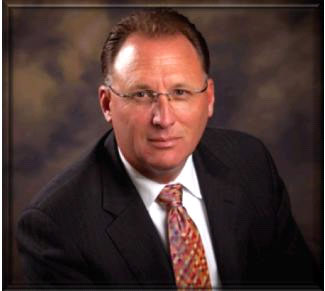 Merle Gilley
President and Founder of TriQuest USA
Known as one of America's Leading Experts in IUL, Merle has taught several thousand independent financial service professionals the value of working with a solid, consistent financial model and product portfolio. His vision: to bring IUL to every household in America.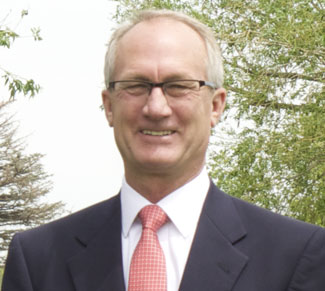 Steve Buller
Steve came to insurance from the automotive industry, becoming the youngest dealer in the country of Toyota, Volvo, and Mercedes in 1978.  When he retired at 43, he heard Merle speak in Connecticut, and knew that he could help people with life insurance. Since then, he has helped thousands of clients take control of their finances with sound money decisions that include IUL insurance. Steve is a top producing member of Eagle Team Financial Pros.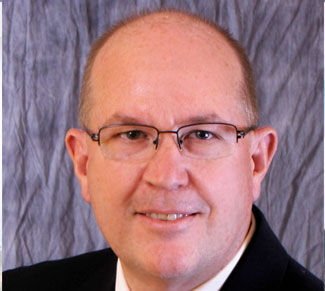 Mark Courtney
Founder of Senior Tax Solutions (2005), Mark has worked in the insurance and tax industry since 1978, selling life, health, and annuities, but also advising insurance professionals on the different tax implications regarding annuities and qualified plan distribution and helping them manage tax liabilities. His specialty is helping to identify possible areas on a client's tax return where overall tax liability may be managed more effectively.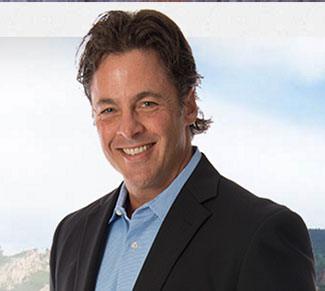 Todd Gerhke
Todd Gehrke has been a top producing loan officer since 2001. Author of The Borrower's Bible and Coach Will, he accurately predicted mortgage interest rates dropping to the 4% range in 2005, when rates were 6 -7%. He provides mortgage financing for Colorado residents, currently managing over $260 million worth of mortgages. He is also the creator of AFFLUENTOLOGY, which helps homeowners find the hidden wealth opportunity within their home by understanding how the banks capitalize on the average consumer's mistakes.
Hilton DFW Lakes Executive Conference Center
Grapevine, Texas
After you register for the event, you will be given a confirmation email with hotel information so you can secure your room.
We have reserved a room block for November 1 and 2. The room special: $179 per night. Rooms will be distributed on a first come, first serve basis. Regular room prices subject to change per hotel policy.
The Hilton DFW Lakes Conference Center is just 3 miles from the DFW International Airport, centrally located between Dallas and Fort Worth, 25 minutes from downtown Ft. Worth, and 30 minutes from Dallas.  Set in a 40-acre lakeside location, it features fishing, tennis, and jogging trails. You can visit local wineries or take advantage of the indoor and outdoor pools.
There is a free shuttle from the Dallas/Ft Worth International airport. The hotel is approximately 25 miles from Dallas Love Field Airport. Shuttles and taxis are available.